Lesson series
FISU Meditation
Mental Health Well-Being
Foundation Course
Our Foundation course in Meditation is led by experienced instructors. There are 10 Live Sessions plus 45+ self-paced lessons.
The Mental Health Well-Being course is more for people who have short to long term issues like panic attacks, depression, mood swings, OCD, and feeling less able and stable.
In Person (F2F) or Online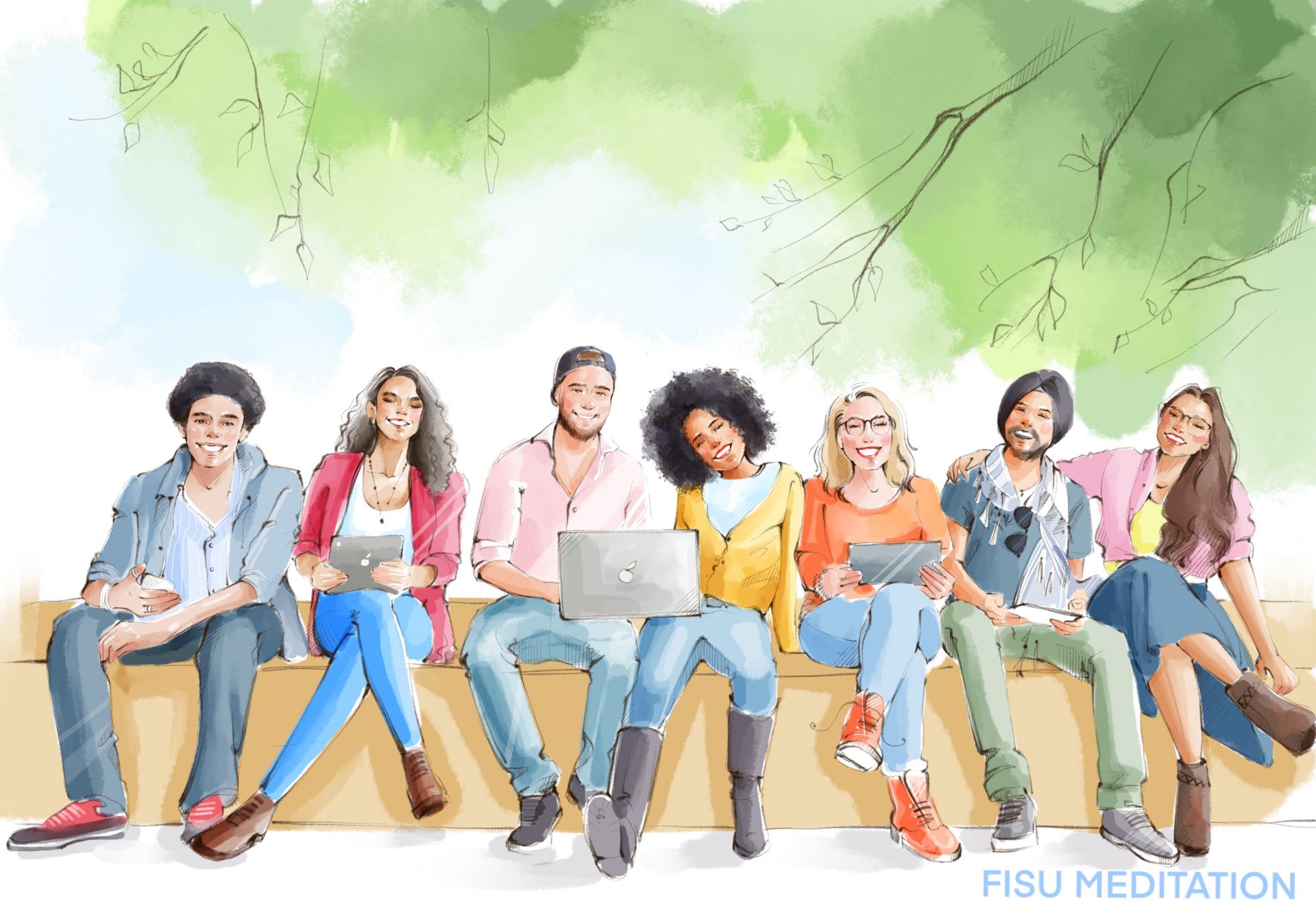 WHAT'S INCLUDED - SCHEDULE OF SESSIONS FOLLOWS
11 Instructor Led Sessions by our Qualified Counsellors or Psychologists

45+ Self Paced Learning Sessions

Listen, Read, Watch, Practise

Online Academy - Easy to manoeuvre

Mobile App Coming in Q2-2021

24/7 Support
You are in good hands
Our highly qualified instructors will guide you through the course. You have 24/7 support.
Your spiritual health
Our system strengthens your spiritual health which in turn keeps your mental and physical health in balance
WHAT BENEFITS CAN I EXPECT FROM PRACTISING FISU MEDITATION?
Self-Acceptance - loving yourself can only come through acceptance

Acceptance - accepting yourself, steering away from guilt and shame, admitting when you need help

Acknowledging that mental issues can affect all of us

Self-Respect – Learn not to compromise yourself because of insecurity

Self belief – cultivate belief in ones abilities – flipping 'failure' as a learning tool to reach success

Reaching Out - Realise that getting help for mental problems is a sign of strength, not weakness
Increase Self Esteem & Confidence – Overcoming Stigma

Understanding that our mental health is fluid and changes over time

A diagnosis does not necessarily define who you are

Eliminate unhelpful thinking habits such as overgeneralisation, 'all or nothing' and distorted self-worth

Discrimination – Make better choices for you and your life

Cultivate Compassion – be more compassionate
Accelerate Cognition – Improve working memory function

Sharpen Concentration & Attention Span

Negate negative stress and convert to positive stress

Overcome Depression – Meditation is more effective than medication

Drugs & Alcohol - how to avoid addictions, using this as a way of escapism for loneliness or disownment

Overcome Obsessive body-image
Meditate to Create & Multitask

Improve self-awareness, self-esteem and confidence

Emotional stabilisation – fewer mood swings & bad moods

Meditation is more effective than mindfulness

Change Brain Structure in 8 Weeks

Reduce Mental & Physical Pain - Meditation reduces pain sensitivity
Convert Mind Chatter into Intuition

Love – Self Love & Love of others

Better sleep pattern to eradicate insomnia

Find unending peace and contentment
COURSE SUMMARY VIDEO
A short video on details of the course......
Get exclusive news
Get weekly updates on live streams, news and more right in your mailbox.